COVID Safety Measures
Growing Kids has always made the health and safety of the children and staff a top priority.  We've just taken it to a whole new level.
Growing Kids Values start with safety and trust.  Part of that trust is always being here when you need us.   It's why we remained open during the coronavirus outbreak, to support parents when you needed us, providing safe and dependable care for your children, meeting or exceeding the CDC and State requirements.  We strongly believe that parents need us to do what we do so that you can do what you need to do.
10 Key Growing Kids Safety Measures 
Masks
Staff and children 8 yrs old and up will always wear masks. 

Children 2yrs – 8 yrs will be strongly encouraged to wear masks.

Parents are required to wear masks at drop off and pick up
---
Safety and Cleanliness
Professional cleaning and disinfecting performed daily

Additional deep cleaning and disinfecting regularly, including our playgrounds

Increased Handwashing now more than ever
---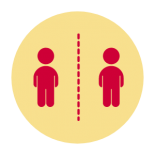 Social Distancing
Limited safe parent access

Limited classroom access

Staff practice social distancing
---
Parent Communication
Updates and announcements will be communicated frequently

Keeping you consistently informed is essential
---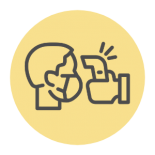 Health Screenings
All children and staff receive a health screening prior to entering

Touchless thermometers take everyone's temperature prior to entering

Re-screening during the day if needed
---
Training and Retraining
Staff training on new policies, procedures, and best practices

Retraining as additional information becomes available
---
Preparation and Planning
Custom-designed emergency response plans have been upgraded to ensure the highest level of safety.

Thorough preparedness plan for "just in case"
---
Continuous Monitoring and Adapting
Monitoring the most current health and safety protocols

Working with state and local authorities to implement new requirements
---
Pause to Celebrate
Large gatherings and parties are temporarily on hold

We have developed creative alternative ways to celebrate special moments

Our classroom will have celebrations for special occasions
---
Virtual Tours
We welcome visitors to our school with Touchless Virtual Tours.
---
For additional information on COVID Plan, Prepare and Respond check out the links below:
CDC Guidance to Schools and Child Care
Indiana State Department of Health